Minister of Youth and Culture, the Hon. Lisa Hanna is congratulating scores of Jamaican youth who not only walked away with some 20 awards in the 2012 Prime Minister's Awards for Excellence and Jamaican Youth in Concert presentation on Sunday night (March 24), but who also successfully planned and executed the ceremony. In her remarks at the event held at Emancipation Park, Minister Hanna said all aspects of the ceremony, including performances, narration, production, direction and stage management were done by youth from across Jamaica under the supervision of the Jamaica Cultural Development Commission (JCDC).
The youth involved in the event have all signed on as Project 2062 Ambassadors, committed to carrying the baton of nation building for the next 50 years.
"This was an initiative of the Ministry of Youth and Culture to provide an avenue where many talented young persons could gain valuable experience in various area of production and event management and utilise the opportunity to hone and demonstrate their skills instead of us going the usual route of engaging an external production company," Minister Hanna said in statement on Monday (March 25).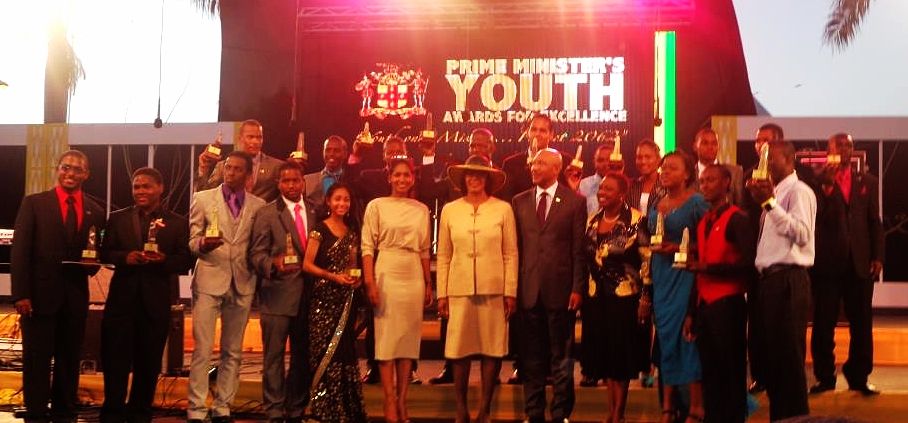 Held under the theme, "Youth on a Mission...Project 2062" Sunday's event included the presentation of awards to persons who had been nominated in various categories for the annual Prime Minister's Youth Awards in 2011, when the event was not held. Twenty nine young persons between the ages 15 and 24 were nominated for the 2012 awards in academics, agriculture, arts and culture, entrepreneurship, international achievement, journalism, leadership, sports, and youth in service. The awardees were selected by a committee with representation drawn from various communities across the country as well from various sectors including the private sector, public sector, academia and youth and community organisations.
"The concept of the Prime Minister's Youth Awards has been around since 1998 when it was first introduced by former Prime Minister PJ Patterson and this year we wanted to make it not only an event for youth but also one presented by youth," Minister Hanna said. "I am very pleased at the high quality of the event which was organised and staged by the young people demonstrating the depth of their talent and further underscoring the very reason for the awards," she added.
Technical assistance including outside broadcast coordination was provided by the Creative Production Training Centre (CPTC) with media services by the Jamaica Information Service. The inter-agency collaboration also included the National Centre for Youth Development, the Combined Cadets Force, the Police, the Jamaica Urban Transit Company, the National Youth Service, the Social Development Commission, the Youth Upliftment Through Employment (YUTE) programme, The Jamaica Fire Brigade, the Boys' Brigade and the Scouts Association of Jamaica.