CHANTS of "Tek weh yuhself!" echoed on the grounds of deCarteret College on Thursday, November 29, as over 160 students representing 20 high schools in Region Five participated in the National Centre for Youth Development's NCYD) Youth Forum under that theme.
The participants were selected from the students council bodies in all the high schools in the region and also from among students who displayed behavioural challenges.
Keitho Nembhard, Youth Empowerment Officer for Manchester, stated that the event was in response to a Youth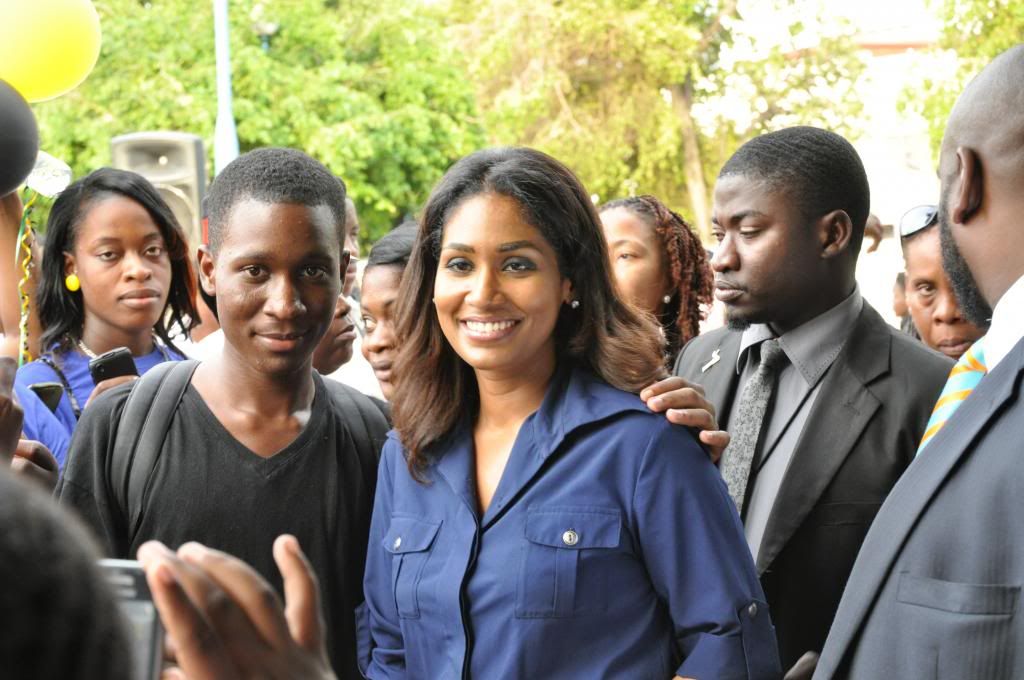 Situational Analysis conducted by the National Centre for Youth Development, which showed an increase in youth involvement in crime and drug abuse, sexual abuse against young people, and youth with low self-esteem.
The Forum was aimed at providing a meaningful response to these findings by having students from all communities, schools and social backgrounds in one setting and provided them with the same information in an effort to see how they interact in the group.
All students were given a career test to determine their educational level and to indicate if additional intervention on choosing a career plan needed to be implemented.
The day's activities included breakout sessions on the topics 'crime and violence', 'drug abuse', 'sexual abuse', 'identity crisis' and 'low self-esteem'.
The Youth Cultural Ambassadors Programme, in which students are educated on the cultural identity and pride in one's race, was launched by the Minister of Youth and Culture, Lisa Hanna, who also installed the Region Five Executive of the National Secondary Students' Council for the year 2012-2013.
The following persons were elected to serve on the NSSC Region Five Executive:
Vice-president - Jamila Pinto (Manchester High School)
First Assistant Vice President - Sujae Boswell (Munro College)
Second Assistant Vice President - Helen Powell (Spalding High School)
Secretary - Michelle-Lee Bell (Manchester High School)
Director of Community Service - Serecia Brown (Holmwood Technical High School)
Minister Hanna, in her address, urged the students not to fall prey to the negative stereotypes and stigmas attached to Jamaica, but instead, rise above the obstacles and be the best they can be.
The Minister also added that the Ministry of Youth and Culture is reinventing itself to ensure it is relevant and responds to the needs of the youth it serves. At the end of the forum, the students were entertained by the Silver Birds Steel Orchestra.