Youth Month celebrations held annually in November, was officially launched last Thursday under the theme: "Youth on a Mission". The Launch was hosted in the historic St. William Grant Park, Downtown Kingston, with over 700 young persons in attendance.
Speaking at the Launch, Minister of Youth and Culture Lisa Hanna, noted that the month of activities are strategically coordinated towards placing emphasis on economic empowerment, and the utilisation of technology as a tool for development.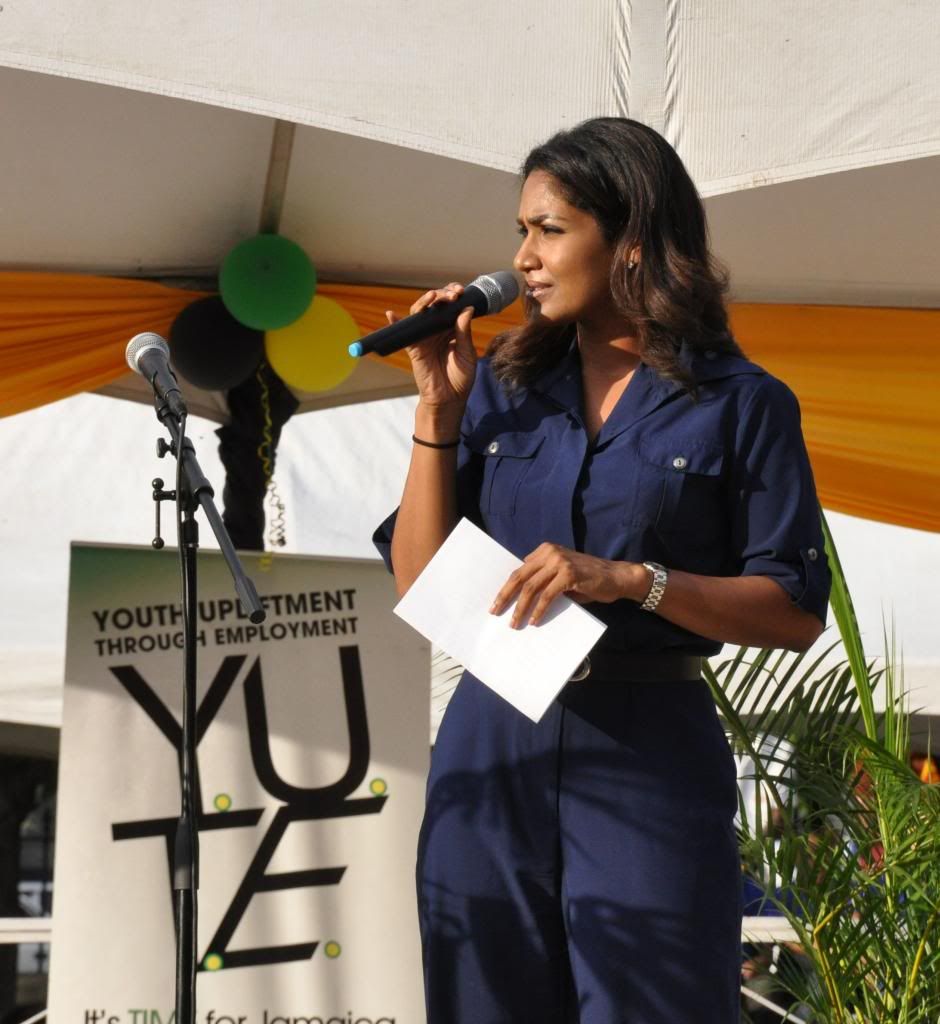 Minister Hanna indicated that "the MOYC has taken a coordinated approach in the implementation of youth month activities, through all Ministry agencies and departments that work with children and youth." In April of 2012, the MOYC signed a Memorandum of Understanding with the private sector led YUTE Programme, and has sought to incorporate activities being implemented by the private sector in this year's calendar of activities.
The month-long celebrations provides young people with the opportunity to take part in national events which improve their self-esteem, expose them to positive role models and encourage healthy lifestyles. The activities seek to celebrate youth excellence, focus on the issues that face young people, allow for youth advocacy and showcase the talent and achievements of the Jamaican youth in a climate where attention is usually given to the ills in the society. The activities this year will directly engage over 10,000 young people.
Key activities include a Youth Forum on Sports and Entrepreneurship to be hosted on November 15 at the University of Technology. This Forum will facilitate dialogue among policy-makers, sportsmen and women, and youth on exploiting global opportunities for sports as a tool for community and national economic development.
The NCYD Skills Expo and Art Fair to be hosted at the Dolphin Cove Hotel in Hanover on November 23 will provide an opportunity for youth across the parish to showcase their talents, while being provided with capacity building and life skills training. Mentorship and further support will be provided to the participants for business development.
Youth Month celebrations culminate with the Prime Minister's Youth Awards for Excellence on December 2, 2012.